Thank you to everyone who made our VBS 2018 such a success.  Click here to see the photos!
Please look out for information on this page about VBS 2019.
______________________________________________________________________________________________________
Our Vacation Bible School will be held August 6–10 
Grab your lab coats and safety goggles and test the evidence of God's divine plans. Come out and have fun participating in science activities from 9:00 a.m. – 12 p.m. everyday. Every child will receive a t-shirt, snacks, and make a daily craft.
There is a suggested donation of $12.00 per child or a family total of $24.00. Each donation will help to offset the operating costs of VBS.
Our VBS 2018 is for 4 to 11 year olds and space is limited. Click here to download the registration form. Please either email a PDF of the completed form to Summer Foley at summer@newhanoverpres.org or mail it to her at "VBS 2018, New Hanover Presbyterian Church, 10058 Chamberlayne Road, Mechanicsville, VA 23116."
If you have questions, you can email Summer or call her at(804) 730-9700.

We need volunteers to teach classes, have fun with the children, prep and serve snacks, etc, during the week of our Vacation Bible School.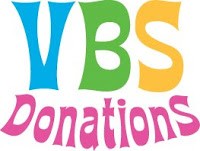 Please save these household items for Vacation Bible School crafts:
The cardboard tubes from Toilet Paper and Paper towel rolls.

Pringles can with plastic tops.

Empty plastic water bottles with their tops (labels removed with no writing on them.)

Empty cardboard boxes (medium size and larger, e.g. 12″x"12″+.)
Please drop off these items at the church.  Our office is open from 9 a.m. – 12:30 p.m., Tuesday through Friday.  There is a box located in the Narthex for these items.